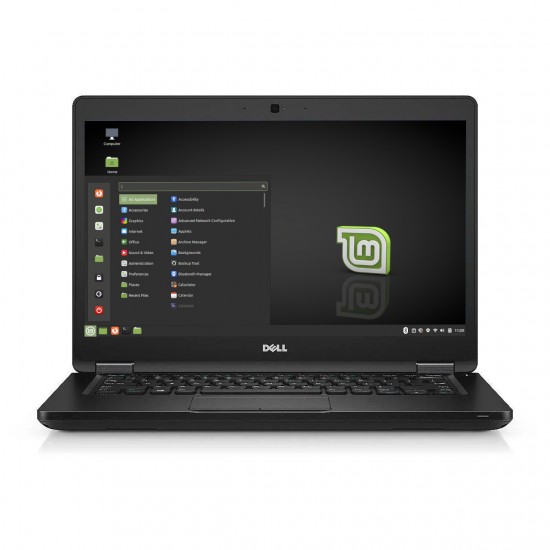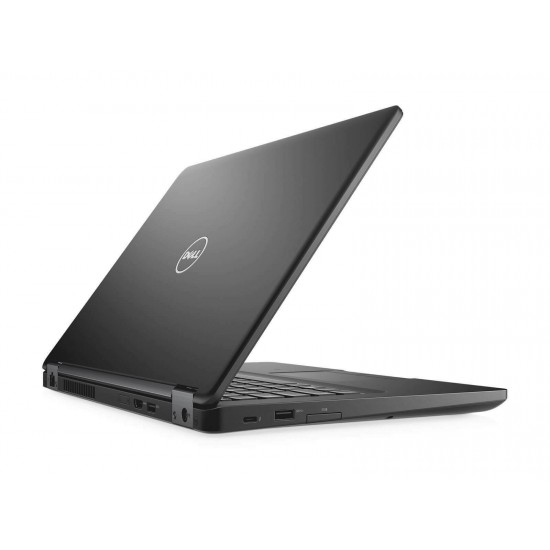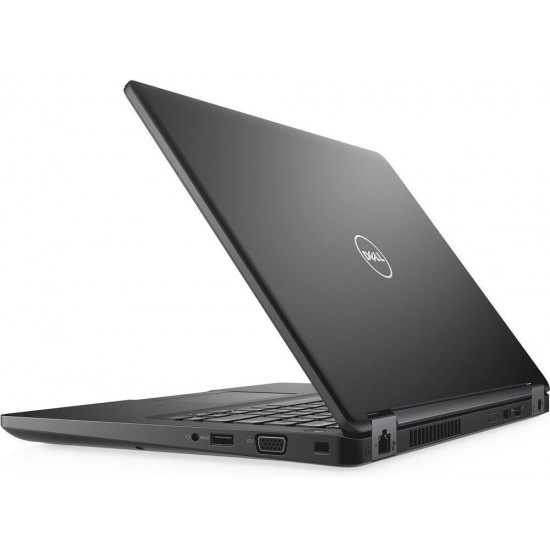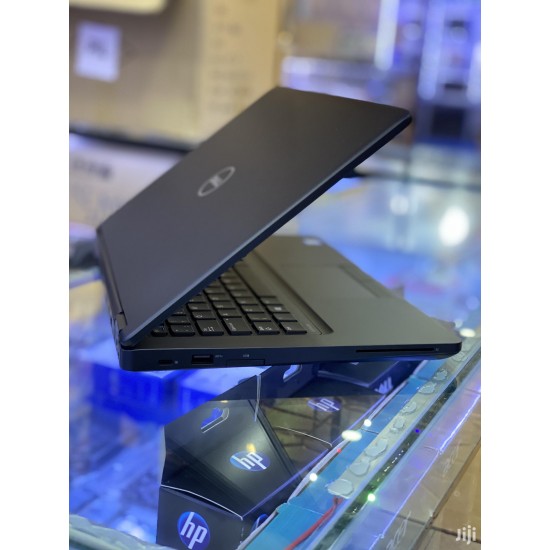 Dell 14" Latitude 5480 - Linux Laptop (Factory Refurbished)
The Dell Latitude 5480 is a mid-level business laptop with speedy performance, long battery life, strong audio, and a durable chassis. Enjoy the freedom and privacy of Linux computing on an affordable factory refurbished Dell. It includes Intel Core i5-6300U CPU @ 2.40GHz x2, 8 GB of DDR4 memory, and integrated Intel Skylake GT2 graphics controller, this laptop will speed through any task you give it. The 14-inch display provides 1920 x 1080 pixels, at 16:9 ratio.
Hardware Interface & Peripherals: Additional peripherals include USB Type-C port, HDMI port, VGA (D-sub) port, Wi-Fi 5 (802.11ac), Bluetooth 4.0, Ethernet RJ-45 port 10,100,1000 Mbit/s, USB 2.0 and 3.0, SD card slot, and a combo headphone and mic port.
Operating System: We offer three flavors of Linux: Linux Mint, Elementary OS, and Ubuntu. Each one provides a simple and intuitive user interface, ample documentation and a robust support community -- great for first-time Linux users.
Why Linux? Unlike Microsoft Windows, Google Chromebook, and Apple iOS, you are in complete control of your data and privacy. There are no forced upgrades, no corporations collecting your data, spying on your communication, or pinpointing your location. Linux gives new life to older hardware, reducing e-waste, and making personal computing more affordable. Additionally, the Linux operating system and all of the pre-installed apps are open source, meaning auditable code and complete transparency. Your days of being forced to trust Big Tech are over!
Included Accessories: 120V AC power adapter
Technical
Memory
8 GB DDR4-SDRAM
CPU
Intel Core i5-6300U CPU @ 2.40GHz x2
Storage
256 GB SSD
Display
14", 1920 x 1080 pixels, LED backlight, 16:9 ratio
Graphics
Intel Skylake GT2 [HD Graphics 520] integrated Graphics Controller
Bluetooth
Bluetooth® v4.0
Wi-Fi
802.11 ac/b/g/n
Peripherals
USB Type-C port, USB 3.0 and 2.0 ports, HDMI port, VGA (D-sub) port, Ethernet 10,100,1000 Mbit/s RJ-45 port, SD card slot, Combo headphone and mic port
Cameras
0.92 megapixels, front facing
Audio
HD audio, 2 built-in speakers
Dimensions
9.0" x 13.1" x 0.93"
Weight
80.1 ounces
Battery
Lithium-Ion (Li-Ion) 65Wh capacity
Color
Black
Stock:

1

Brand: Dell
Model:

Latitude E5440

Weight:

64.00oz

Dimensions:

9.00in x 13.10in x 0.93in
Featured Benefits
Linux - Privacy by default
Regular security updates
Up to 50% less than new
Expedited 3-day shipping
Tested & certified for quality
30-day return policy
32+ oz of e-waste prevented